DENVER'S CHIROPRACTIC CENTER
For Headache and Spine Pain Relief
Welcome to the Lifetime Wellness & Chiropractic, located at 3400 East Bayaud Avenue #290 in Denver, CO. If you are looking for a top Denver chiropractor that provides family chiropractic care we are here to help. Today many people are searching for a "chiropractor near me". We hope to be your first choice. Also, don't forget to click on our New Patient Special.
---
MANY OF OUR PATIENTS NOTICE RELIEF FROM:
Poor Mood
Poor Concentration
Difficulty Sleeping
Jaw Trouble/TMJ
Hip Pain/Sacro-Iliac Pain
Numbness/Tingling
---
Lifetime Wellness & Chiropractic
The goal of our chiropractic care for you is to get you relief of your: muscle strain, neck pain, headaches, whiplash, chronic back pain, and more as quickly as possible. We utilize the most effective means of non-invasive therapies for pain relief to get you this relief, so you can get back to doing the things you want and need to do to improve the quality of your life.
---
OUR UNIQUE APPROACH
At the Lifetime Wellness & Chiropractic we offer a unique evaluation and when appropriate the technique we use to remove pressure from the neurology of the body is called the Zone Healing Technique.  This technique focuses on the 6 systems of the body: the Glandular, the Eliminative, the Nerve, the Digestive, the Muscular and the Circulatory.  When the nerves that control these systems can get clear signals to the tissues and organs then your body can begin to get healthier.  Make today the day that you change your life and your health.
OFFICE HOURS
Additional Appointment Times
May be Available Upon Request
---
Monday
7:30am - 5:30pm
---
Tuesday
Closed
---
Wednesday
7:30am - 5:30pm
---
Thursday
10:00am - 5:30pm
---
Friday
Closed
---
Saturday
Closed
Lifetime Wellness
3400 East Bayaud Avenue #290
Denver, CO 80209
(303) 399-3569
HOW TO FIND A CHIROPRACTOR IN Denver
This guide will help you find the best chiropractic clinic in Denver for you. When most people in Denver decide they need a chiropractor, they end up doing a search and just picking someone at the top.
Being at the top of Google for the chiropractic search does not necessarily mean they are the best chiropractor for you. Follow the steps below to make sure you are picking the right chiropractor for you.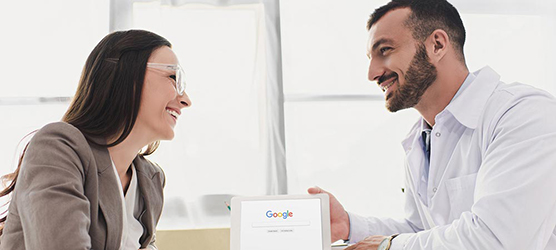 Time Needed: 5 minutes
Total Cost: USD 0.00
4 EASY STEPS TO FINDING A CHIROPRACTOR IN Denver
Step 1: Open up a Google search
You will want to type one of the following in the search bar:
Chiropractor Denver
Chiropractor 80209
Chiropractor near me
Best chiropractor in Denver

Step 2: Review Their Website
The best chiropractors in Denver put as much care into their website as they do into the rest of their office. By reviewing their website you will get a good feel for the doctor and if they are right for you.

Step 3: Check Out Their Reviews
Check out the Google Business Page of a chiropractic clinic you are thinking about visiting. It is easy for someone to say they are great, it's a different story to get other people to say great things about you.

Step 4: Give The Office A Call
Now that you have a basic understanding of what the office is about. Give them a call to make sure they fit the message that their website and GMB have been sending. You will know in a few minutes whether the office is the right one for you.